Future of Canada's Prostitution Laws Unknown as Bill C-36 Looms
Workers in Canada's sex trade had cause for celebration last   when the Supreme Court unanimously struck down the country's anti-prostitution laws. Viewed as a landmark decision that would better protect sex workers from violence and exploitation, the government has since been hard at work rewriting the laws, with the House of Commons even holding a rare summer sitting to fast track the proposed Bill C-36. Unfortunately, many critics are saying that Bill C-36 will bring Canada closer to the original laws, driving sex workers once again to the street, alone, to sell their services.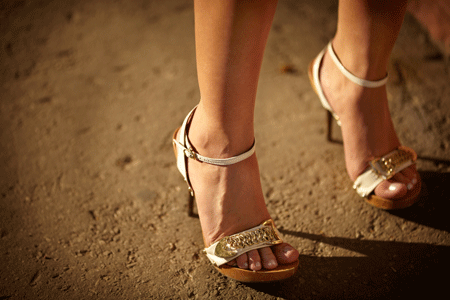 Although the new bill purports to target buyers almost exclusively, many of the proposed changes will put sex workers and buyers alike at risk for prosecution. Here's what the bill is proposing to criminalize, at a glance:
- The Purchasing of Sex. This will be enforced by minimum cash fines that go up after the first offence and up to five years in jail.
- Discussing Services in Protected Areas. The bill will make it illegal for sex workers to discuss sex services in certain protected areas, although an amendment is seeking to reduce the number of areas.
- Getting Paid from Someone Else's Services. Bill C-36 will make it illegal for anyone to receive "material benefit" from the sale of sexual services by anyone other than themselves. Though this amendment aims to target pimps, critics point out that it will also prohibit sex workers from working together, which many do to increase their safety.
- Publishing Ads for Sexual Services. The bill will also making it illegal for anyone to "knowingly advertise an offer to provide sexual services for consideration" or financial gain, namely referring to paper or online publications. This will greatly diminish sex workers' ability to advertise their services anywhere other than the street, another violation of personal safety.
As a Criminal Defence Lawyer with experience defending cases related to the sale and purchase of sex, I can't help but agree with critics who warn that Bill C-36 will take Canada several steps backwards. The Supreme Court has already ruled once that the previous provisions violated the Charter by "threatening sex workers' rights to life, liberty, and security of the person". With so many parallels between Bill C-36 and the previous legislation, it's easy to see why Bill C-36 may be vulnerable to its own Charter challenges down the road.
That being said, the Government seems to be intent on fast-tracking the Bill, making sex workers and buyers once again vulnerable. In Canada's current legal climate, with "tough on crime" legislation being proposed left and right, working with effective and skilled legal counsel is crucial to securing fair outcomes for anyone involved in the Canadian court system. My proven track record of success as a Criminal Lawyer in Toronto is a result of my ability to consistently work harder than the prosecution, meticulously planning an approach that secures the best possible result for my clients. If you're currently undergoing charges, don't wait to secure the legal counsel you deserve. Contact my office to book an initial consultation, or to find out more about my practice.