Bail Granted on Review: Conspiracy to traffic firearms and cocaine, commit offence for the benefit of a criminal organization, and other charges
Bail hearings are usually overseen by Justices of the Peace. These are people who may or may not have been lawyers, and may or may not even have a law degree. Nonetheless, their judicial powers are immense. They adjudicate provincial (non-criminal) offences. They determine whether search warrants sought by police are issued to search people's homes. Most importantly, they determine if a person facing criminal charges will be released on bail or will have to sit in jail while waiting months or years for their trial. When they make a mistake, and deny bail for someone who deserves bail, the accused person's only recourse is to take the matter to Superior Court and apply for a bail review. This client found himself in those circumstances.
The client faced various serious criminal charges, including conspiracy to traffic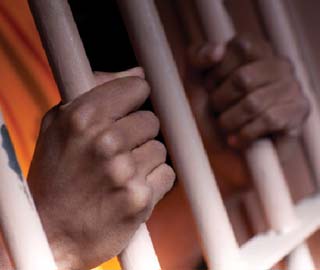 firearms, conspiracy to traffic cocaine, and committing an offence for the benefit of a criminal organization. He was one of many people arrested in one of the periodic mass police raids across Toronto, wherein the Toronto Police (and other police agencies in the GTA) execute search warrants on dozens of homes and apartments in various neighbourhoods, simultaneously. The result is usually the arrest of a large number of people, who are prosecuted together under what the police and prosecutors refer to as a "project" case. A project case usually takes far longer than a regular criminal case to reach trial. An accused person who is denied bail while awaiting trial for one of these cases can expect to wait at least two years for his trial. This made it all the more critical for the client succeed in his bail review for this case, and to secure his release from jail.
Tyler MacDonald launched the bail review application the month following the client's initial detention. After presenting new evidence supporting the client's release, and countering the prosecutor's many arguments as to why the client had to be kept in jail, Mr. MacDonald succeeded in having the application granted. The presiding judge ordered the client to be released from jail pending trial. The client was able to spend that evening in the company of his family instead of his cellmate, and he now has the liberty to work much more thoroughly with Mr. MacDonald to prepare his defence in this challenging case.